Paving the Way to a No Kill Pinellas
Tuesday, February 2, 2021
Friends of Strays is paving the way to a no kill Pinellas County. With the help of a $250,000 grant from Best Friends Animal Society, Friends of Strays Animal Shelter's new Pinellas Cats Alive! program is estimated to save the lives of 2,800 community, or free-roaming, cats in 2021.
In 2019, the most recent year for which there is available data, 5,416 animals were euthanized throughout Pinellas County shelters, the third most of any county in Florida. By saving an estimated 2,800 cats, we expect to cut that number by more than half.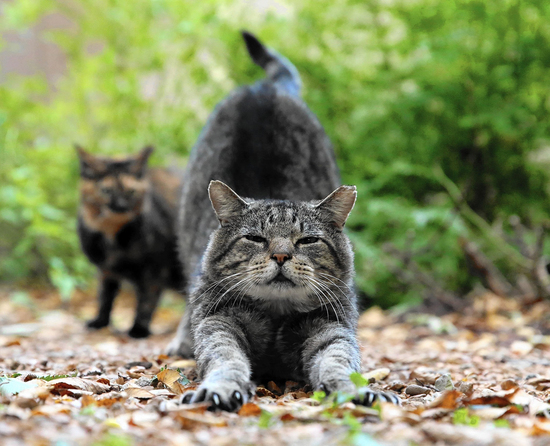 Pinellas Cats Alive! is a Return-To-Field (RTF) program, the widely recognized lifesaving method that avoids euthanasia of healthy yet unadoptable cats. RTF reduces community cat populations through the proven practice of humanely trapping, spaying/neutering, vaccinating, and then returning the feral or free-roaming community cats to their place of origin. It is the humane option for community cats that would have otherwise been euthanized, while also working towards the goal of reducing the overall community cat population. Because they can no longer breed, the number of cats is reduced naturally over time and nuisance behaviors such as spraying and yowling are typically reduced immediately and eliminated completely only a month after surgery. RTF has been shown to be the least costly, most effective, and most humane way to stabilize free-roaming cat populations.

All community cats surrendered to Pinellas County Animal Services are now diverted to Friends of Strays. We also accept community cats from members of the public in traps for RTF services Sunday through Thursday, 10am to 6pm. Rather than euthanizing these cats, our veterinary team will spay/neuter and vaccinate them before returning them to their colonies. And by bypassing Pinellas County Animal Services all together, the Friends of Strays' Pinellas Cats Alive! program will save Pinellas County taxpayers an estimated $88,564.
Saint Petersburg has been ranked as one of the top 10 most pet-friendly cities in the county. By contrast, Florida has the 4th-lowest save-rate, or percentage of animals leaving a facility alive, in the country and Pinellas County has the 3rd-lowest save-rate in the state. But Friends of Strays is working hard to change this. We are holding ourselves accountable for the welfare of the animals not just in our shelter, but in our entire community. With data-driven decision making, we are implementing programs designed to tackle the root of the problems, not the symptoms, to save the most at-risk animals in our community.