2022 Stray Pride T-Shirt Fundraiser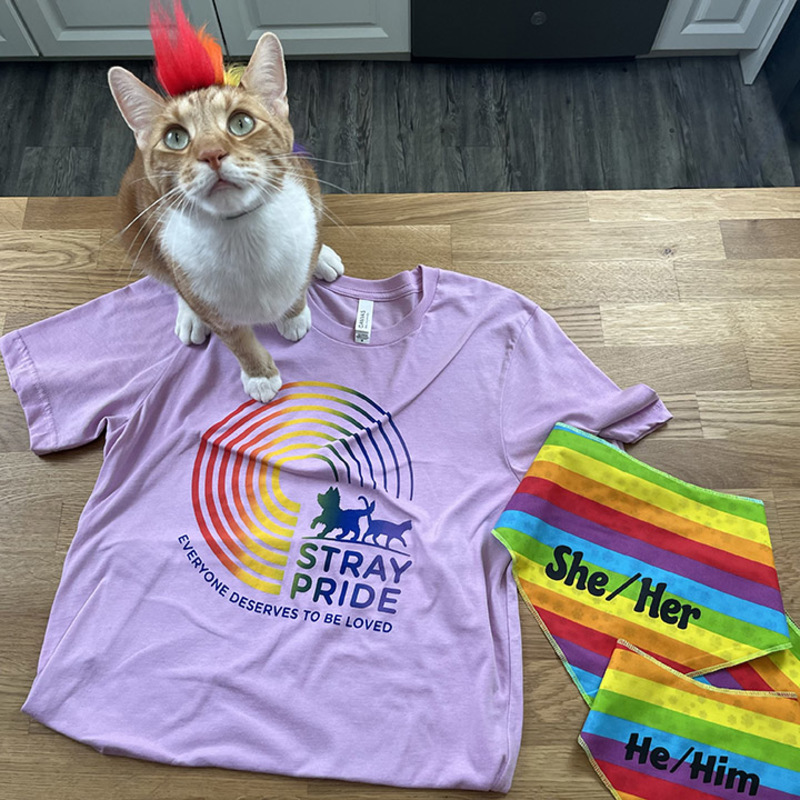 Friday, May 27, 2022
Show off your Pride and your paw-ride!

Friends of Strays is so grateful to Shelter Swag, Such a Punk Pets, and Wide Sky Tees, three LGBTQ+-owned businesses, for their fundraiser, Stray Pride: Everyone Deserves to be Loved!
Proceeds from the sale of the t-shirts, bandanas, and mohawks (available in rainbow or trans-flag colors!) will benefit our Pinellas Cats Alive! program. Through this program, community cats are trapped, spayed/neutered and vaccinated, and released back to their community. Our program helps reduce the feral cat population by preventing future kitten litters and saves these cats from potential euthanasia.
Get your swag here: www.shelterswag.com/fos