A New Giving Tuesday Record!
Thursday, December 3, 2020
THANK YOU to everyone who helped make this the most successful Giving Tuesday in Friends of Strays history! Whether you donated or helped us spread the word, we couldn't have done it without you!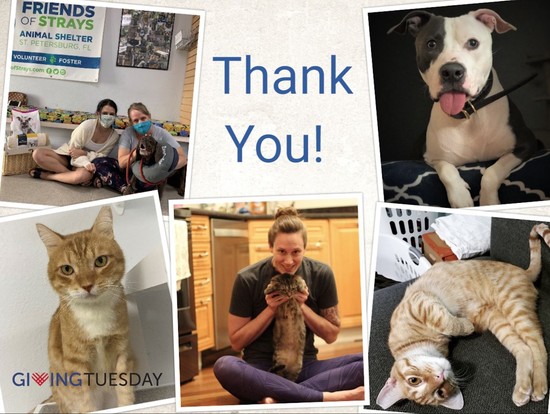 We raised a grand total of $35,685 from 201 unique supporters, SHATTERING our past Giving Tuesday record of $8,651 in 2019! Every cent of this will help save the lives of homeless & special needs animals. A super special shoutout to our friends Joe Beaulieu and Joan Hutchingon for suprising us in the middle of the afternoon with a $10,000 matching gift challenge!
We say this all the time, but Friends of Strays has the most amazing, loyal supporters and we are SO lucky to have you in this fight with us! On behalf of the animals, thank you.