Friends of Strays Joins Home To Home Initiative
Friday, May 15, 2020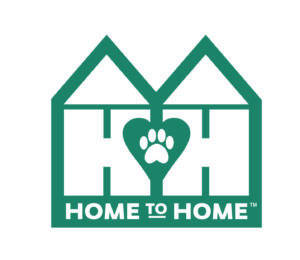 Friends of Strays has teamed up with Home To Home -- an interactive website created to help keep animals in homes and out of shelters. It provides a positive and proactive method to rehoming pets as well as support to pet owners in their time of need, when keeping a beloved pet is no longer an option. Home To Home gives people the opportunity to find new, loving homes for their animals all while bypassing the shelter system.
The concept is simple! Home To Home is a unique, direct-to-adopter program for pet owners looking to rehome their animals. In just a few simple steps, pets can find a loving new home without ever seeing the inside of a shelter. It's free to use for both owners and adopters, and gives animals needing a new home the best of both worlds: their current owner can find the best fit, and their adopter can learn all about their personality and preferences first-hand. Those who are no longer able to care for their animals complete an online pet profile and upload photos. Once approved by the Friends of Strays staff, the profile will be published on the Home To Home page of our website as well as our Facebook page. If someone is interested in a pet on the Home To Home page, they can directly reach out to the owner and the two parties can privately work through the rehoming process. The pets listed on this site do not belong to, and are not associated with Friends of Strays. We simply act as the medium to connect those who are forced to rehome their animals with new families.
"Every day, we see the heartbreak associated with having to surrender a beloved pet to a shelter," says Friends of Strays CEO, Dara Eckart. "For many, this is not a decision they choose, but rather are forced to make due to unforeseen life circumstances. Home To Home is an alternative to that heartbreak. It's about supporting owners in a time of need as well as their pets. It reduces stress on pets by eliminating shelter stays, and it leaves more shelter resources available for animals with no other options. Additionally, Home To Home gives potential new owners a chance to gain insight into the animals' personalities directly from the current owner."
Home To Home was created by Panhandle Animal Shelter in Standpoint, Idaho to help shelters provide a positive option for people who can no longer care for their pet. When the site was first created, Panhandle Animal Shelter saw a 31% decrease in owner surrenders from the year prior. Thanks to a Maddie's Fund grant, they are now able to share this success with shelters and rescues across the country.
Friends of Strays is St. Petersburg's oldest no kill animal shelter. Founded in 1978, our top priority is to connect animals in need of rescue with people who will love them. With thousands of cats and dogs entering our shelter every year, Friends of Strays' staff and volunteers provide the utmost love and care for every animal that comes through our doors. Through our outreach, advocacy, and social service we strive to ensure that animal companionship is accessible to all. In addition to pet adoption, we seek to create a better world for pets and people by focusing on life saving programs promoting pet retention, community empowerment, and humane pet ownership education. We are heavily dependent on the altruism of the public for our sustained success on behalf of these animals. For more, please visit our website or follow us on Facebook.