Programs
Animal Rescue and Care

We provide care to over 1000 animals each year. Some of the abandoned animals that enter our doors are sick, injured, or traumatized. Each animal receives the care that is necessary to make them feel safe and loved. Our trained staff gives each animal medical attention upon intake. It costs us an average of $150 to care for each animal including a Veterinarian exam, vaccinations, spay/neuter surgery, microchip, county license and daily care until they are placed into a new home.
If you would like to donate to our medical fund please click here.
---
Doggy day out

Someone let the shelter dogs out! Friends of Strays is proud to announce its new Doggy Day Out program, which pairs members of the community with our shelter dogs for field trips. Outings can last anywhere from an hour to all day, and can include a hike, a trip to the beach, a nap in a home or even a nice dinner in a pet-friendly restaurant. It's a great way for people to get their pet-fix in and to give our dogs a break from the shelter and learn more about their wonderful personalities! Plus, it's a great excuse for you to spend a day exploring Saint Petersburg!
Learn more about Doggy Day Out
---
kitten heroes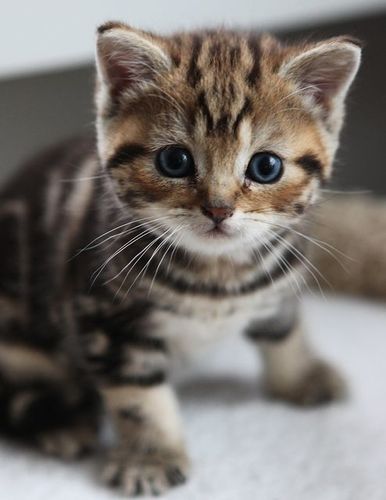 The Kitten Heroes Program is a partnership between Friends of Strays Animal Shelter and the caregivers of community cats, working together to keep underage kittens out of our crowded shelters and rescues. Instead, we help empower caregivers to adopt kittens into loving homes after completion of spay/neuter surgeries and vaccines! This program is intended to ease the burden on shelters and rescues, and we ask you as caregivers to seek adoptive homes for kittens through word-of-mouth or other social networks.
---
Keep the Mom Cat Program

Mom Cats Matter


Oops, she did it again! Did Miss Kitty sneak out and return home pregnant? Or did you welcome a friendly stray into your home without knowing she was expecting kittens? We're here to help!
Friends of Strays will welcome in all the kittens from the litter and place them into loving forever homes. We'll also spay Mom at no cost so you can keep her with no more worries!
Did you know that cats can get pregnant as early as four months and can have up to 3 litters with four or more kittens … every year? And cats will not hesitate to mate with their littermates and offspring. Please get your kitty fixed!

To find out more about our Keep The Mom Program, contact Mari. (727) 522-6566 x 105 or [email protected]
---
Diamond Dog Club -
Sponsored by Love My Dog Resort

Friends of Strays has joined Love My Dog Resort in their effort to find the silver generation of dogs a forever home. The Diamond Dog Club is an effort to provide potential adopters with advanced medical screening to give new owners of the "grey muzzles" peace of mind when adopting.


---
Pet Food Pantry

Friends of Strays has joined forces with the St. Petersburg Free Clinic for our Community Pet Food Pantry. The Friends of Strays' Pet Food Pantry has been providing low-income households with free cat and dog food since 2015. In the past, the program has allowed for community members to come to the shelter during open hours to collect food for their pets, now they will be redirected to the St. Petersburg Free Clinic at 836 3rd Avenue North. Friends of Strays still collects donations at the shelter, picks up donations from local Target and Walmart stores, and arranges for transport for distribution.
---
Pets for Patriots
Friends of Strays is honored to partner with Pets for Patriots, Inc., a not-for-profit that connects our long time resident cats and dogs with our country's loyal service men and women. This increases their chance for adoption through veterans and active service members of the United States military. Friends of Strays waives all adoption fees for program participants.
---
Meow Now

Whether you want to help outdoor cats or find them a nuisance, Trap-Neuter-Return is the solution. This involves using a humane trap to trap the cat, bring it to a clinic, have it spayed or neutered, and then return the cat to where they were trapped. The cat will receive an "ear tip" to indicate it has been fixed. If you see a cat with an ear tip, leave it where it is. Having fixed cats in the area prevents the birth of unwanted kittens and will stop other unfixed cats from entering the area.
Friends of Strays supports the mission of Meow Now, a local organization dedicated to reducing the free-roaming cat population in Pinellas County through targeted trap/neuter/vaccinate/return (TNVR) services, caregiver support, and advocacy. We have worked with Meow Now for several years through our Pet Food Pantry by providing dry cat food to caregivers of community cat colonies. In 2017, we expanded our partnership to include providing low-cost spay/neuter surgeries and vaccinations to cats that Meow Now traps.
---
St. Pete Kitten & Puppy Project

Our St Pete Kitten & Puppy Project is an amazingly fun and influential way for local businesses to get involved with Friends of Strays! For a $250 donation, your company can sponsor one of our adoptable animals. This sponsorship covers either the transportation fee for puppies or the medical care for kittens. The best part? We'll bring them over for a fun photo shoot at your location! Plus, you event get to choose their name! To get involved with the St Pete Kitten & Puppy Project, please email [email protected].
---
Snuggle BreakS

A fleet of our cuddliest kittens and most precious puppies await you and your business or special event. For a minimum donation of $250, your Snuggle Break will include an experienced FOS representative and a mix of puppies or kittens that can be cuddled by your staff. Proceeds from this service will directly benefit our homeless pets.
A Snuggle Break will typically last between 45-minutes to one hour. We ask that you provide a safe, enclosed area for our animals and we'll supply the rest. Please note that what animals we are able to bring is dependent on what we have available at that time. Although our furry visitors will not be available for adoption on-site, they will be shortly after at the shelter.
To schedule a Snuggle Break, please email [email protected]
---