Programs
Animal Rescue and Care

We provide care to over 1,000 animals each year. Some of the abandoned animals that enter our doors are sick, injured, or traumatized. Each animal receives the care that is necessary to make them feel safe and loved. Our trained staff gives each animal medical attention upon intake. It costs us an average of $150 to care for each animal including a Veterinarian exam, vaccinations, spay/neuter surgery, microchip, county license and daily care until they are placed into a new home.
If you would like to donate to our medical fund please click here.
---
Doggy day out

Someone let the shelter dogs out! Friends of Strays is proud to announce its new Doggy Day Out program, which pairs members of the community with our shelter dogs for field trips. Outings can last up to two hours, and can include a hike, a trip to the beach, a nap in a home or even a nice dinner in a pet-friendly restaurant. It's a great way for people to get their pet-fix in and to give our dogs a break from the shelter and learn more about their wonderful personalities! Plus, it's a great excuse for you to spend a day exploring Saint Petersburg!
Learn more about Doggy Day Out
---
kitten heroes

The Kitten Heroes Program is a partnership between Friends of Strays Animal Shelter and the caregivers of community cats, working together to keep
underage kittens out of our crowded shelters and rescues. Instead, we help empower caregivers to adopt kittens into loving homes after completion o
f spay/neuter surgeries and vaccines! This program is intended to ease the burden on shelters and rescues, and we ask you as caregivers to seek adoptive homes for kittens through word-of-mouth or other social networks.
---
MEOW Now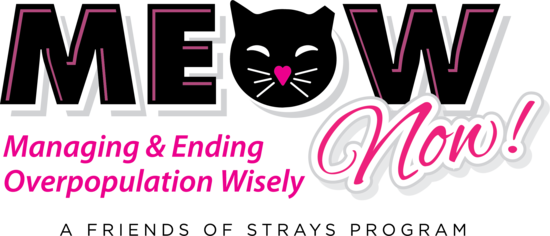 MEOW Now, a program of Friends of Strays, works to humanely reduce the free-roaming cat population in Pinellas County by providing targeted Trap - Neuter - Vaccinate - Return (TNVR), caregiver support and advocacy. Volunteer cat trappers help colony caregivers target their colonies for TNVR. Learn more here!
---
Pet Food Pantry

Friends of Strays has joined forces with the St. Petersburg Free Clinic for our Community Pet Food Pantry. The Friends of Strays' Pet Food Pantry has been providing low-income households with free cat and dog food since 2015. Those in need of pet food can visit the St. Petersburg Free Clinic at 836 3rd Avenue North. Friends of Strays still collects donations at the shelter, picks up donations from local Target and Walmart stores, and arranges for transport for distribution.
---
Pets for Patriots
Friends of Strays is honored to partner with Pets for Patriots, Inc., a not-for-profit that connects our long time resident cats and dogs with our country's loyal service men and women. This increases their chance for adoption through veterans and active service members of the United States military. Friends of Strays waives all adoption fees for program participants.
---
Pinellas Cats Alive!
Pinellas Cats Alive! is a Friends of Strays return-to-field (RTF) program that provides a lifesaving option for community cats that would have otherwise been euthanized, while continuing to work toward the goal of reducing the overall community cat population. Under the program, community cats that are surrendered to Friends of Strays are spayed/neutered, vaccinated, given basic medical care, and then returned to their communities.
---