Volunteer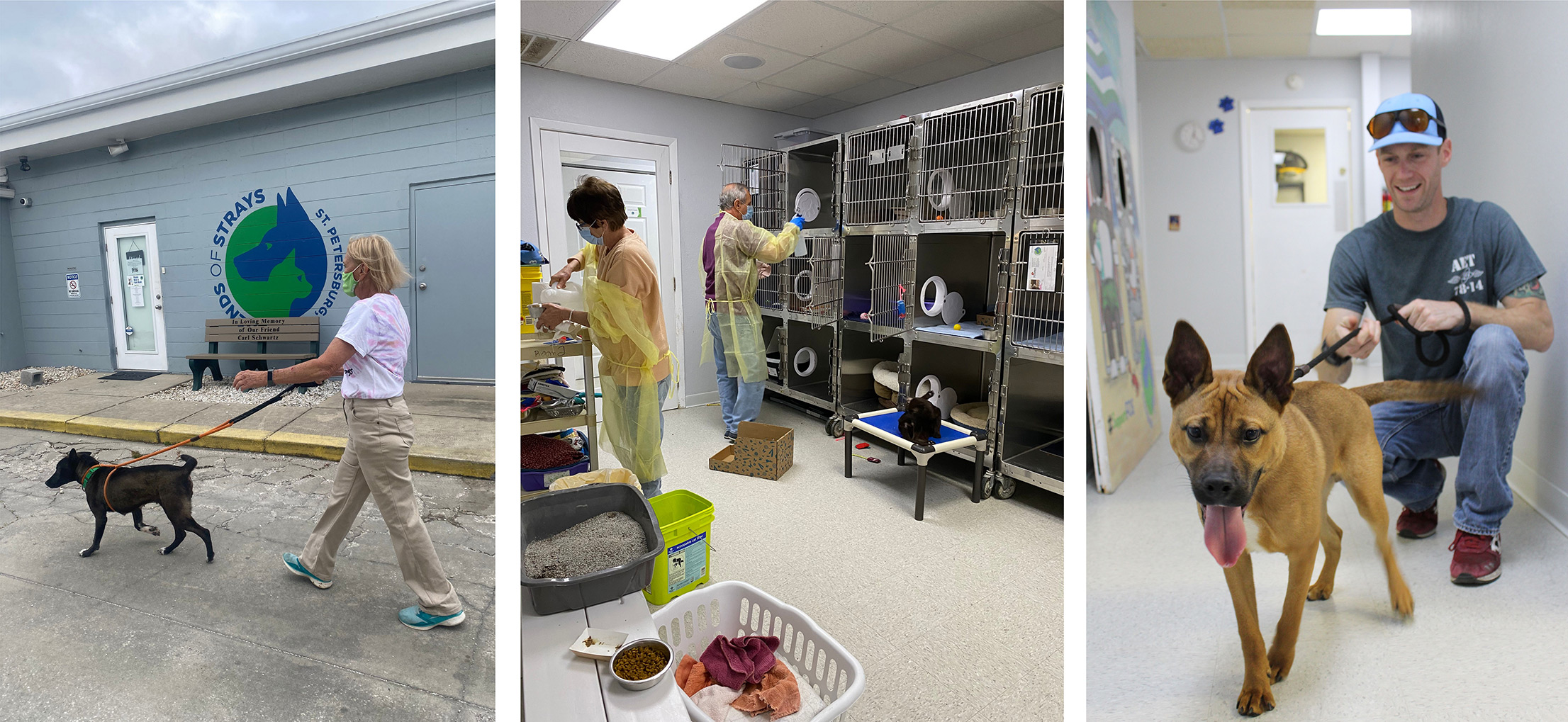 VOLUNTEER QUALIFICATIONS

*On-site volunteers must be 16 years or older
*We do not accept court-appointed community service.


Interested in Volunteering?


We are closing applications for new volunteers until Jan. 1, 2024, while we transition to a new volunteer management platform. We look forward to welcoming new volunteers in the new year! Thank you for understanding. If you would like to become a volunteer for our community events in the meantime, please reach out to our Engagement Manager, Tiffany, at [email protected].



Individual volunteer opportunities
Many dedicated individuals help Friends of Strays' homeless pets by representing our organization at special events & fundraisers, socializing cats and dogs, counseling adopters, and performing many other valuable tasks at our shelter. Volunteers are the heart of FoS and without their time, talents, and resources, we would not be able to save the lives of thousands of animals each year. Individual opportunities may include...
Cat Care/Cleaning
Adoption Center/Greeter
Dog Walking
Events
Happy Cats Socialization Training
Housekeeping
Dog Care/Cleaning
Animal Transport
Return to Field Transport
Donation Pick Up
Community Cat Trapping
group volunteer opportunities
Friends of Strays welcomes corporate and other business groups of up to eight adults, 18 years or older. Volunteering at Friends of Strays is a great way to build team camaraderie while helping us provide a safe and loving environment for our shelter animals until they find their furever homes. Group activities may include...
Grounds Maintenance
Cleaning Interior of Shelter Including Hallways, Kitchens, Baths, etc.
Organizing Closets (Interior) and Shed (Exterior)
Cleaning Interior and Exterior of FoS Van
Help With Feeding Animals
Help With Cleaning Cages and Animal Rooms
Walking Dogs (When Available and Accompanied by Staff)
Painting Projects
Other Projects
For volunteer groups, contact our Engagement Manager, Tiffany, at [email protected] for more information.


Off-Site Volunteer opportunities