Cat Foster Program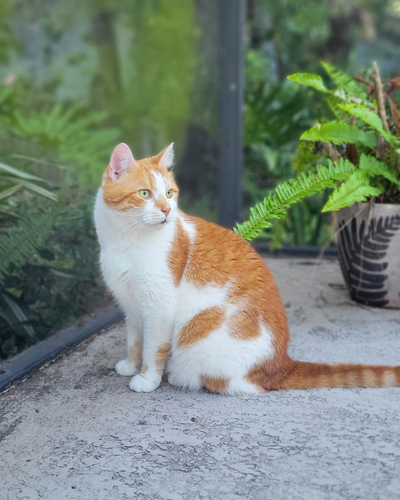 Fosters provide a temporary living space for cats in our program while they await their forever homes. We need fosters for all different kinds of cats. Many of our cats and kittens cannot go directly into our shelter, so the only way we can save them is with the help of foster homes. Contact us today and we'll help find the perfect foster for you.

Step 1: To get started, fill out our Foster Application below!


Step 2: After filling out our Foster Application, please sign our Foster Program Agreement. Once your application has been approved and your waiver has been signed, you will be contacted by a Friends of Strays staff member when we have a cat who needs your help!
The Benefits of Fostering an FOS Cat
There are so many benefits to opening your heart and home to foster a cat, but just to name a few:

Have a cat companion without the lifetime commitment.

Watch a cat's personality blossom in a stress-free environment.

Give extra TLC to bottle baby kittens who are too young to be adopted.

Open up space at the shelter for another cat - or two - to be saved.
key responsibilities
Provide a safe, clean, and caring environment.
Provide food, water, litter, toys/enrichment, and shelter.
Provide exercise and socialization if appropriate
Monitor for physical and mental wellbeing.
Transport to/from any necessary vet appointments.
Who Needs Fostering?
Weaned Kittens
Fostering for weaned kittens can be so much fun! This is when the kittens are most active and begin to show off their little purrsonalities. Weaned kittens usually only need a foster home for a few weeks. During this time, socialization is very important so these kittens begin to associate humans with love and cuddles. These little ones need to hit 2 pounds before they can come back to the shelter for their spay/neuter surgery, so meal time should be all the time.
Mom and Babies
Fostering a momma cat and her babies is so rewarding. It's incredible to see how mom instinctly knows just what to do. However, it's still important to keep an eye on all the kittens even though it looks like mom has it handled. She'll be in charge of feeding and cleaning, but sometimes mom can get lazy and that's when you'll need to step in. You should also begin the handling and socialization of these kittens. Fostering for mom and babies can last up to 10 weeks.
Bottle Babies
Young kittens who arrive at the shelter are too small to stay more than a few hours. They must go to foster homes, where willing volunteers provide at-home TLC to help them grow big and strong. Once they are 2 lbs, they can come back to the shelter to find homes. Fostering for bottle babies is the most time-consuming of all fostering. These tiny and adorable kittens need round-the-clock care: feeding every 2 to 3 hours, hygiene care, and stimulation to urinate and defecate. If you begin fostering when they're young enough, you'll get to see them just begin to open their eyes around day 10 and begin adventuring their small world soon after. Bottle baby fostering can last up to 10 weeks.