The Puppy Project
Did you know that approximately

3.1 million dog

s enter animal shelters every year?

As cute as puppies are, unplanned litters often end up in the shelter. Spaying or neutering your dog helps reduce the population of dogs in our community who might end up in the shelter.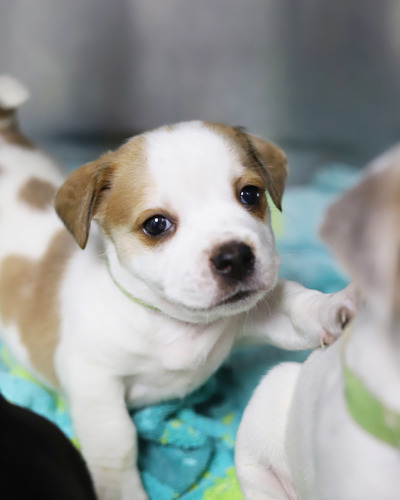 But sometimes, the unplanned happens before you get the chance to get your female dog spayed!
If your dog becomes pregnant, Friends of Strays can help. Depending on the stage of her pregnancy, we can discuss options with you. If she's close to birth or has already given birth, reach out to us! Once the puppies are old enough to be on their own, we will take all of them under our care at Friends of Strays and adopt them out to loving homes. We will also spay Mom and give her back to you at no cost to you!

Puppy Project program requirements:
Dog owners must be able to transport mother/puppies to and from Friends of Strays.
By participating in the program, you are agreeing to release ownership of the puppies to Friends of Strays. The mother will be spayed at no cost to you and returned to your care.
To use the Puppy Project with your female dog, please contact our Adoptions and Intake Manager at [email protected] or call at 727-522-6566 ext 115.