MEOW Now!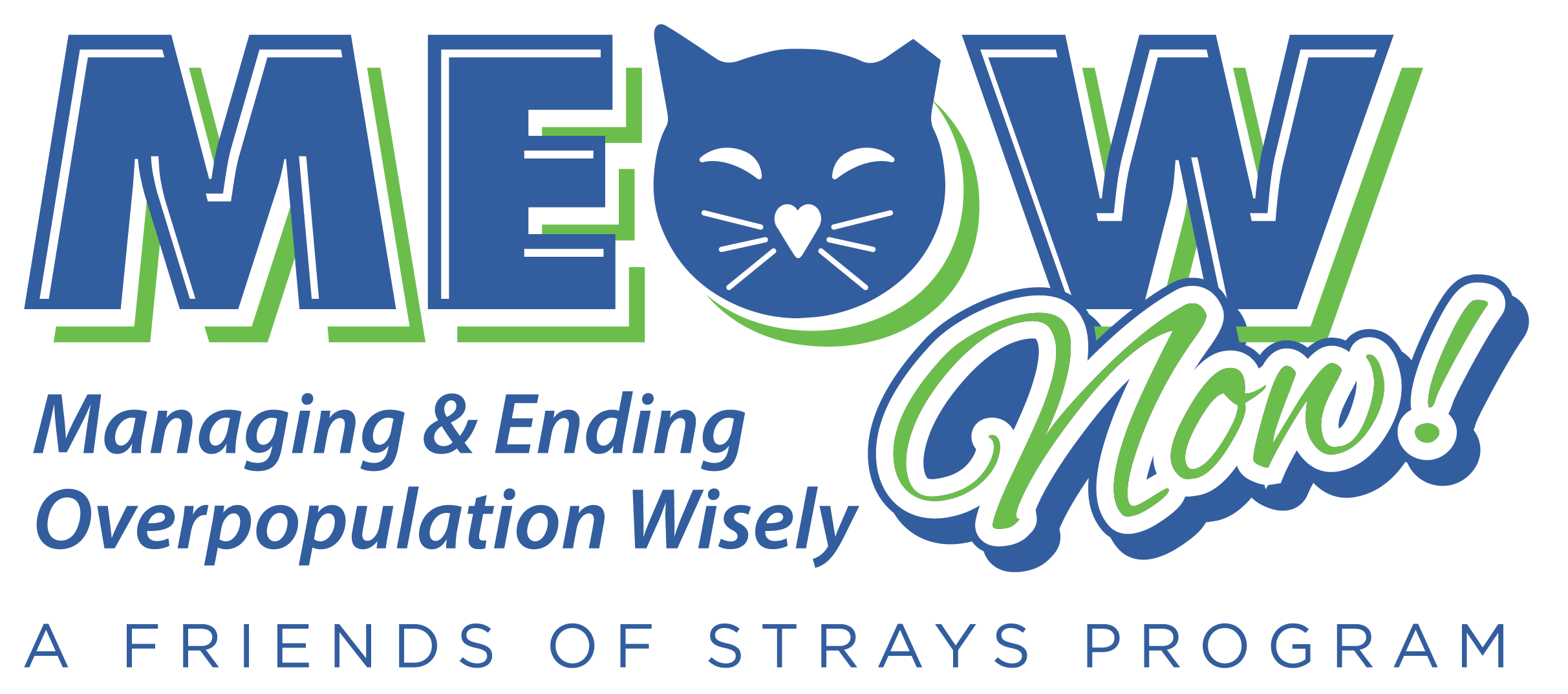 MEOW Now and Friends of Strays have joined forces! MEOW Now is now a Friends of Strays program. Read more about this effort here.
MEOW Now works with community cat caregivers to target colonies for the Trap-Neuter-Vaccinate-Return (TNVR) program. Volunteer trappers are available by appointment to help trap
cats.
Caregivers who want to trap by themselves but cannot transport can also receive assistance from our MEOW Now volunteers.
To request volunteer-assisted trapping or cat transport, click here.
How is
MEOW Now
different than
Pinellas Cats Alive
?
MEOW Now
is designed to work with community cat caregivers to target colonies for the TNVR program through volunteer-assisted trapping or through self-trapping and volunteer-assisted transport. This program is best suited for trapping multiple cats at a time from a colony that has a regular feeding schedule and a regular caregiver.
Pinellas Cats Alive!
is designed for an individual who may have one or two free-roaming cats around their neighborhood that they would like to have spayed or neutered, and who will handle the trapping, transport, and return.
Learn more about this program here
.
Want to support the MEOW Now program?
Donate
Volunteer: There are different opportunities to get involved in TNVR, including trapping, transportation, caregiver support, and more. We will provide all the training and resources you need.



Are you a caregiver? Learn how to provide the best care for community cats!
Seven Ways to Help Community Cats Thrive