Volunteer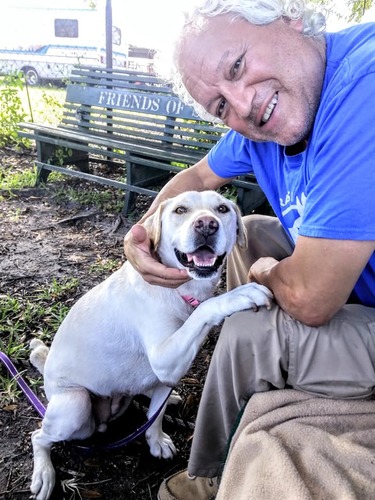 Many dedicated individuals help Friends of Strays' homeless pets by representing our organization at special events & fundraisers, socializing cats & dogs, counseling adopters, and performing many other valuable tasks at our shelter. Volunteers are the heart of FOS and without their time, talents, and resources we would not be able to save the lives of thousands of animals each year. Whether you have a free day on the weekend or an occasional hour after work, there is a place for you here. Join us today to help change an animal's life forever.
Thank you so much for sharing your love for shelter dogs & cats and for your desire to become a volunteer with us!
Volunteers must be 16 years or older. Please see our youth and group services projects link below if you are under 16 and wish to support us.
We require that all our volunteers commit to eight hours per month. This helps us provide the animals in our shelter with a secure environment featuring continuity and consistency. It also allows volunteers to get to know not only each other, but also our staff, creating an organization-wide team of people committed to the Friends of Strays' mission.
We do not accept court-appointed community service.
Youth and Group Volunteer Activities Guide
Interested in Volunteering?
Please go to our MyVolunteer page to fill out an application and sign up today!
Please write down the username and password you make! You'll need it again for your personal volunteer page where you'll sign up for shifts, trainings, etc.

Volunteers under 18 years of age must have a release form signed by a parent or legal guardian.

If you have any issues, please reach out to our Community Outreach Manager, Claire, by emailing [email protected].
group volunteer opportunities
Friends of Strays welcomes corporate and other business groups of up to eight adults, 18 years or older. Volunteering at Friends of Strays is a great way to build team camaraderie while helping us provide a safe and loving environment for our shelter animals until they find their forever homes. Scheduling is on a first come, first served basis on the second and third Tuesdays of each month for three hours between the hours of 10 a.m. and 4 p.m., based on availability.
Group volunteer activities may include but are not limited to the following:
Grounds maintenance
Cleaning interior of shelter including hallways, kitchens, baths, etc.
Organizing closets (interior) and shed (exterior)
Cleaning interior and exterior of FoS van
Help with feeding animals
Help with cleaning cages and animal rooms
Walking dogs (when available and accompanied by staff)
Painting projects
Other projects as needed
Volunteers will get a tour of the shelter and will learn about the unique lifesaving work they are supporting by volunteering at Friends of Strays. And, of course, volunteers will also get some cuddle time with available dogs and cats! Group participants must sign a liability waiver and please note that because of training requirements and staff availability, volunteers may not be able to participate in some activities. Although we cannot always accommodate volunteer groups at our shelter, your group can help in other ways such as having a donation drive for items on our wishlist.
For volunteer groups, contact our Community Relations Manager, Claire, at [email protected] for more information and to sign up for a date.