2-Time Super Bowl Champion Fosters Orphaned Kittens for Friends of Strays
Tuesday, August 4, 2020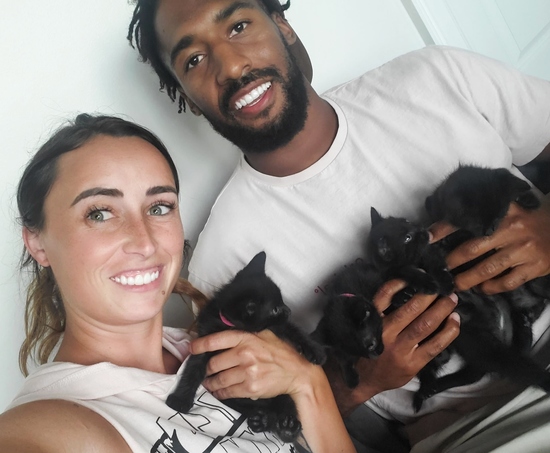 Logan Ryan, two-time Super Bowl champion with the New England Patriots, and his wife Ashley have joined the Friends of Strays family! The Ryans, well known for their work in animal welfare, are fostering four kittens for Friends of Strays who were found orphaned under an abandoned building in Largo, Florida. The couple's two young children named their temporary house guests Apple Jack, Cocoa Puff, Lucky Charm, & Fruity Pebble but lovingly refer to them by their nicknames: Jack, Puff, Lucky, & Pebble.
In 2017, Logan and Ashley founded the Ryan Animal Rescue Foundation (RARF) which partners with animal welfare organizations around the world promoting adoption and offering grants and educational opportunities to better the lives of animals. RARF was inspired by Ryan's Monthly Rescue, where each month, Logan posts a photo with an adoptable dog to help find their forever home. Ryan's Monthly Rescue became a social media whirlwind, uniting the rescue and football communities and reaching fans and advocates all across the United States. The outreach of the campaign showed Logan and Ashley that they can use their platform to help save homeless animals, spread awareness about animal rescue, and raise funds for animals in need. Ashley, a professional dog trainer and behaviour consultant, has been involved in animal welfare for over 6 years, working with shelters and rescues in Massachusetts, Rhode Island, Arizona, and Tennessee. The couple have three rescue dogs of their own, Nala, Leonardo, and Julius.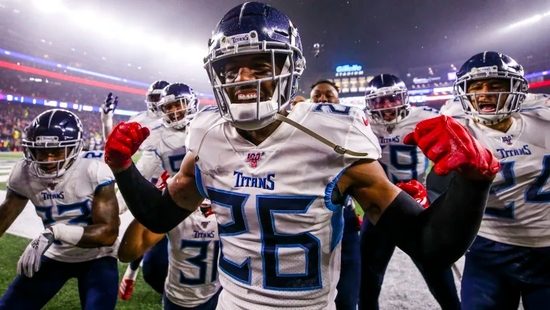 Logan Ryan, a cornerback, was drafted in the third round of the 2013 NFL Draft by the New England Patriots, with whom he won Super Bowls in the 2014 and 2016 seasons. Ryan then played for the Tennessee Titans from 2017-2019, starting every game during his 3 year stint in Nashville. He is currently a free agent, widely regarded as the top cornerback on the market. He played college football at Rutgers University, where Ashley was a shortstop on the softball team.
"Logan and Ashley have used their platform to do some amazing work for the animal welfare world and we are thrilled to have them volunteering their time as foster parents for Friends of Strays," says Friends of Strays CEO, Dara Eckart. "Jack, Puff, Lucky, and Pebble were understandably nervous and timid when they first entered into our care, but the entire Ryan family has done an incredible job caring for them, socializing them, and building their confidence so they can transition seamlessly into their forever homes. Friends of Strays is very grateful to have them on our team."
We anticipate Jack, Puff, Lucky, & Pebble to be ready for adoption in late August or early September. As a precaution during COVID-19, Friends of Strays is conducting adoptions by appointment only. Those interested in adopting can view our available animals and fill out an online application on our website. During the month of August, cat and kitten adoption fees are waived for all essential workers as a part of our Felines for Frontliners campaign.