FOS Recognized for Short-Term Foster Program
Friday, March 6, 2020
All aboard the Foster Express Train! Friends of Strays was 1 of 155 shelters across the country to participate in a short-term foster challenge, The Foster Express, from November 22, 2019 - January 10, 2020. The Foster Express Challenge, put on by Maddie's Fund, was designed to help shelters get more dogs and cats out of the shelter during the hectic holiday season, get them more exposure, and attract new foster caregivers. For the purpose of this Challenge, "short-term fostering" was defined as a stay anywhere between two hours and two weeks.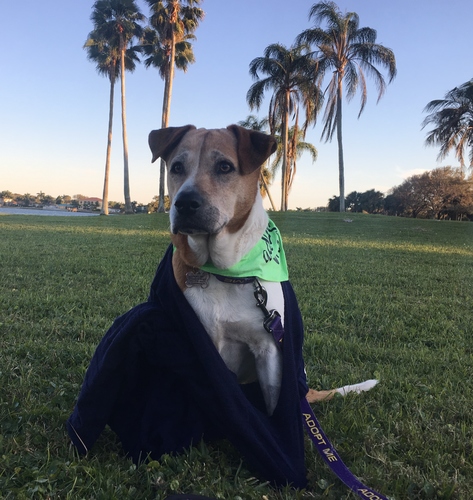 During the Foster Express Challenge, Friends of Strays sent 18 dogs into short-term foster care, 100% of whom were adopted. Out of the 155 organizations that participated, we are proud to be one of just seven shelters to record a perfect adoption record. This accomplishment earned us special recognition from Maddie's Fund, a 501(c)3 family foundation that has awarded more than $237.6 million in grants to shelters to aid in increased community lifesaving, shelter management leadership, shelter medicine education, and foster care across the U.S. A total of 8,386 dogs and 11,319 cats went to short-term foster during the Foster Express Challenge.
"The most surprising thing about the Foster Express Challenge was how well the community received the program and how engaged they became with our organization," says Friends of Strays CEO, Dara Eckart. "The community rallied behind fostering and really supported us. It helped continue the building blocks to engage the community and bring them in as a part of the solution. Breaking down some of the barriers to fostering made the community have more ownership and feel like they can make a difference for individual animals. We look forward to building on this program to save the lives of more animals."
Those who wish to get involved in our short-term foster program are invited to participate in our field trip program, Doggy Day Out, or our 2-night sleepover program, PAWjama Parties. Both are designed with low barriers to entry, so everyone can experience the joy of a canine companion.