Staff Spotlight: Joel, Veterinary Technician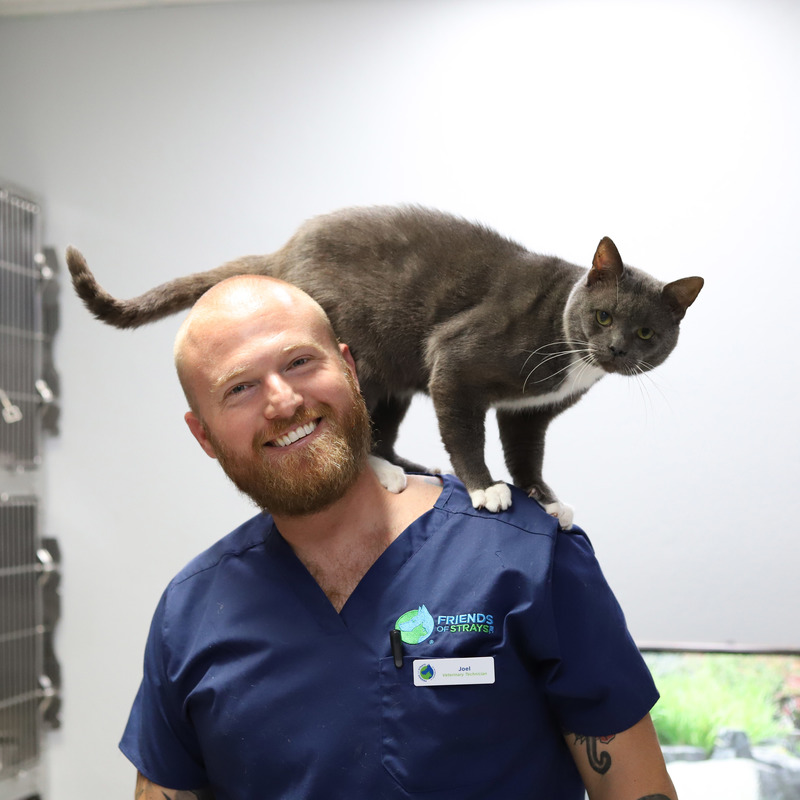 Thursday, August 11, 2022
Our C
lear the Shelters
activity this week is to introduce you to some of our amazing team members (and their favorite adoptables!). We couldn't do what we do without them.
Meet Joel! Joel is a vet tech on our awesome medical team. His favorite adoptable is Fog!
Fog has spent quite a bit of time hanging out with the medical staff. He has a chronic respiratory issue (it may improve in a home environment) and is FIV+, which can cause a compromised immune system. His life challenges haven't affected his personality: Fog is a fun and friendly guy who enjoys being around people and getting attention.
"He doesn't let his chronic issues get in the way of his happiness," Joel said.
Joel started volunteering in animal care while stationed in Virginia in the U.S. Navy. He began volunteering for Friends of Strays in August 2021 and was hired in December.
"I truly enjoy the area of shelter medicine and getting to save homeless animals," he said.
Thank you for all that you do, Joel!