A Good Cause for Paws 5K
Thursday, March 12, 2020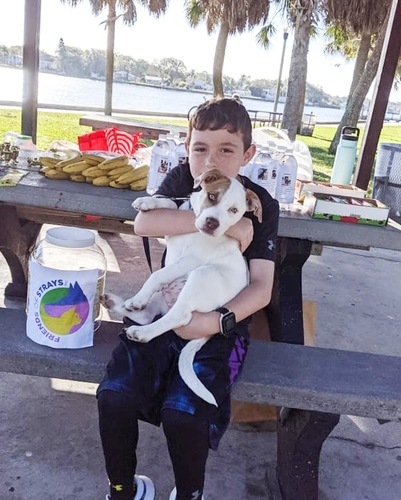 Every year, the students of Lakeview Fundamental's gifted class are assigned an "I Care" project. These children are tasked with doing some good in their community for a cause close to their hearts. 5th grader Ryder wanted to find a way to combine his two passions -- the outdoors and his love for animals. Ryder comes from an active family. He plays soccer, basketball, flag football and is an avid runner -- he even ran his first 5k at just 5 years old! Ryder also has a huge heart for animals. His family has 3 rescue pets and they always stop to help when they stumble upon a seemingly lost animal. That's how he came up with the idea for his "I Care" project: Organizing a 5k to benefit a local animal shelter: A Good Cause for Paws 5K. Ryder did his research on all the local shelters and to our delight, ultimately settled on Friends of Strays because of our community focus and commitment to saving every animal that enters our care.
Ryder then got started on the logistics. He chose February 9th for the date and mapped out a route along Coffee Pot Boulevard. Ryder created a flyer to advertise the race to his friends and family. The fee to participate was a cash donation or an item off the Friends of Strays Wish List. Ryder even had the idea to take the photos and bios of our adoptable animals and use them to label water bottles for all the racers!
Come race day, Ryder had 25 people and 4 dogs in action. Everyone received a numbered bib plus post-race snacks and drinks -- and of course, trophies! That same evening he and his mom stopped by Friends of Strays to drop off all the donations they collected. Ryder raised $315 and hundreds more in supplies at A Good Cause for Paws 5K. Ryder: Thank you for having a huge heart for animals! We are so thankful to have you and your family in our corner!