Staff Spotlight: Kelly, Foster Manager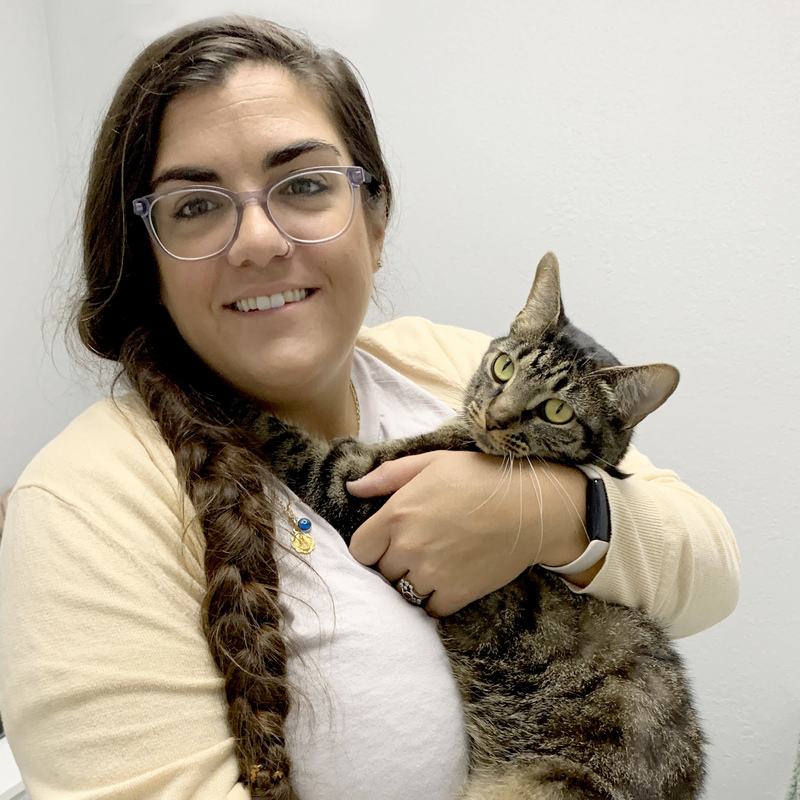 Thursday, August 11, 2022
Our C
lear the Shelters
activity this week is to introduce you to some of our amazing team members (and their favorite adoptables!). We couldn't do what we do without them.
Meet Kelly, our foster manager! Her favorite adoptable at the shelter is Matcha. This petite and cuddly tabby was scared at our shelter. Kelly often fosters pets from the shelter, and Matcha spent nearly two months at her home to decompress. Now she's a cuddler who will quietly seek attention.
Kelly has an important job at our organization: without a strong network of volunteer fosters, we couldn't save the lives that we do. She is often behind the scenes doing a lot of heavy lifting to make sure the animals that need foster can find a place to go, and that all of our fosters have everything they need to care for these pets.
Kelly said she loves working for Friends of Strays because of the mission-oriented work; our partnerships and ties throughout St. Pete, where she lives; and the community support we receive that helps us carry out that mission.
"It's a beautiful place. Everyone that works here is so passionate about what they do and amazing at it," she said.
Thank you, Kelly, for everything you do!