Friends of Strays Helps Cats from Ocala Hoarding Situation
Friday, November 6, 2020
Friends of Strays is assisting Marion County Animal Services with an extreme hoarding situation involving more than 500 cats. All cats were living together in a single home in Ocala, FL. Friends of Strays, along with other Florida shelters including Cat Depot and Jacksonville Humane Society, have taken in a number of these cats where they will be placed for adoption.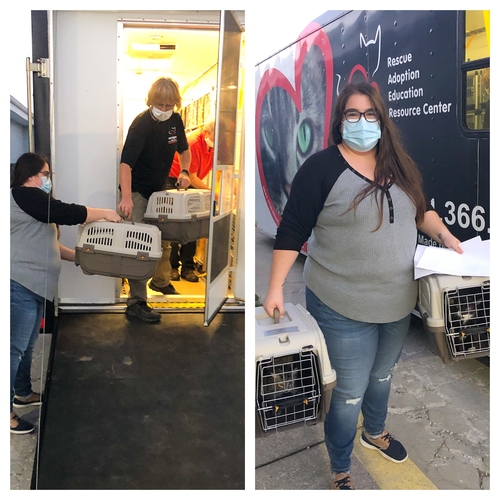 Friends of Strays has ten of these cats currently looking for homes, all of which are still under a year old. Despite the crowded conditions in their previous home, the cats show no visible signs of neglect and are healthy and friendly.
"We are happy to be able to play a small role in helping Marion County Animal Services with this monumental task," says Friends of Strays CEO, Dara Eckart. "At the root of animal hoarding situations is often a kind-hearted, but misguided person who started out with a desire to help animals, but becomes overwhelmed over time. This was an extreme case and we are thankful these cats will have a happy ending."
In addition to this group of cats, Friends of Strays has dozens more available for adoption. We are conducting adoptions by appointment, and those interested in adoption can fill out an online application on our website. Once received, please allow up to 48 hours for a staff member to contact you for an appointment. The shelter is located at 2911 47th Ave. N., St. Petersburg, FL 33714.