Friends of Strays' Pet Guardianship Program: So your pet will never be without a loving home
Thursday, August 13, 2020
Friends of Strays' brand new
Pet Guardianship Program
is a safe way to transition your pets into a loving new home, should they outlive you. By designating Friends of Strays as a temporary guardian of your pets, our trusted staff will pick up your pets and bring them to our shelter, where they will be cared for as beloved family members. While we find them the perfect new family, your pets will stay in the home of one of our trained and caring foster volunteers. They'll also have access to free veterinary care to ensure their health before being re-homed. The service is available to cats and dogs, regardless of whether they were adopted from Friends of Strays.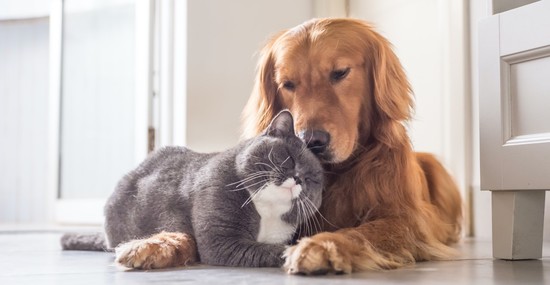 All members of Friends of Strays' Jean Bomonti Founder's Society, named for the shelter's co-founder, are automatically enrolled in our Pet Guardianship Program. The Jean Bomonti Founder's Society was established to recognize individuals who value the efforts of Friends of Strays, St. Pete's oldest no kill shelter, doing everything in our power to help homeless and at-risk pets that they've made a legacy gift to help ensure the organization's future. By including Friends Strays as a beneficiary of your will, trust, retirement, or insurance policy you'll enjoy the benefits of the Jean Bomonti Founder's Society, which in addition to automatic enrollment to our Pet Guardianship Program, include:
An invitation to our Founders Society luncheon, an annual gathering hosted by our Friends of Strays leadership team.

A subscription to The Scoop newsletter, keeping you informed of the latest developments at the shelter and some heartwarming stories about the pets you helped save.

Acknowledgement of your name and contributions in our shelter and newsletter.
"There is no greater gift than one that creates a legacy, especially for homeless animals," says Friends of Strays CEO, Dara Eckart. "Making a gift to Friends of Strays through your will, trust, or retirement plan not only ensures that we can continue our work on behalf of our community's homeless and at-risk pets, but that your companion animals will be cared for with the love and devotion they deserve."
For more information on how to enroll in our Pet Guardianship Program, please click here.