Laurel Moves out of Retirement
Thursday, April 1, 2021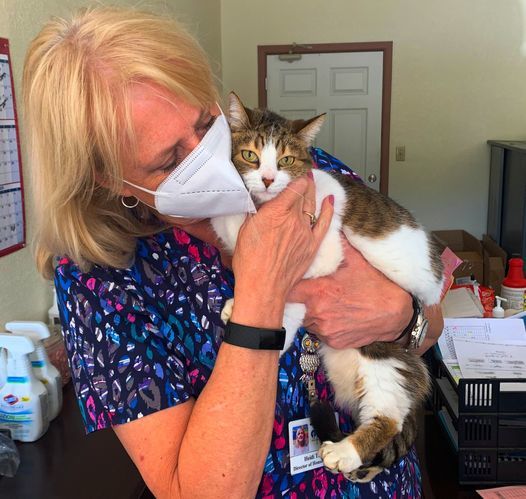 Laurel spent the past nine years living with her mom at Westminster Suncoast, a retirement community in St. Petersburg. Their compassionate staff ensured she received great care throughout her time with them, but when Laurel's mom was diagnosed with dementia, they decided it was in Laurel's best interest to be rehomed.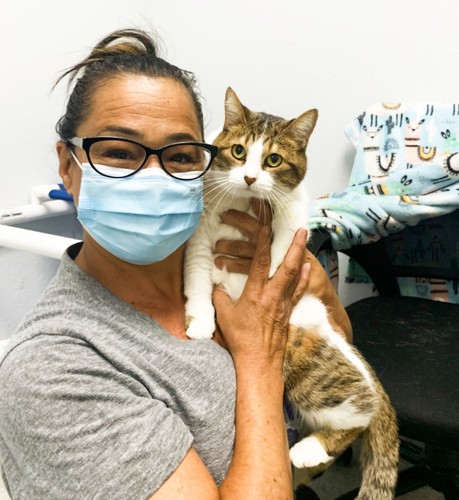 Westminster Suncoast contacted Friends of Strays to explain the situation, and later that week our staff was there to meet Laurel and bring her back to the shelter. The staff at Westminster Suncoast was sad to see her go, as she had been part of their family for nearly a decade. And not to worry about Laurel's mom; they provided her with a robot cat to keep her company, whom she still believes to be Laurel.
Upon arriving at Friends of Strays, Laurel was set up in one of our Almost Home Rooms - an entire room set up like an apartment all to herself, so she never lost that home-like vibe. She adjusted seamlessly and our staff soon learned why everyone at Westminster Suncoast was so smitten with her. She had an adorable way of playing with string toys and was even content to let us pick her up and give her big hugs!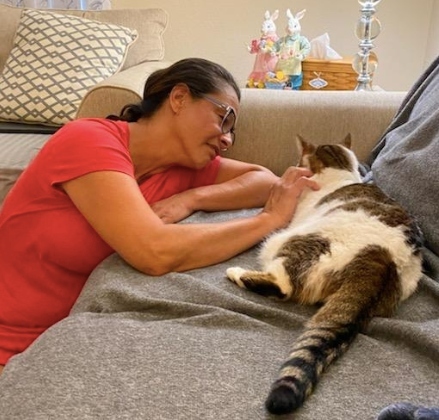 Within a few short days, Laurel moved into her furever home! She's now queen of her new family, with a brand new mom who loves her to pieces. She's since been renamed Frankie, and is helping her new mom heal from the recent passing of her previous cat. Happy tails to Laurel and a happy ending for all!