Staff Spotlight: Lauren, ACE Specialist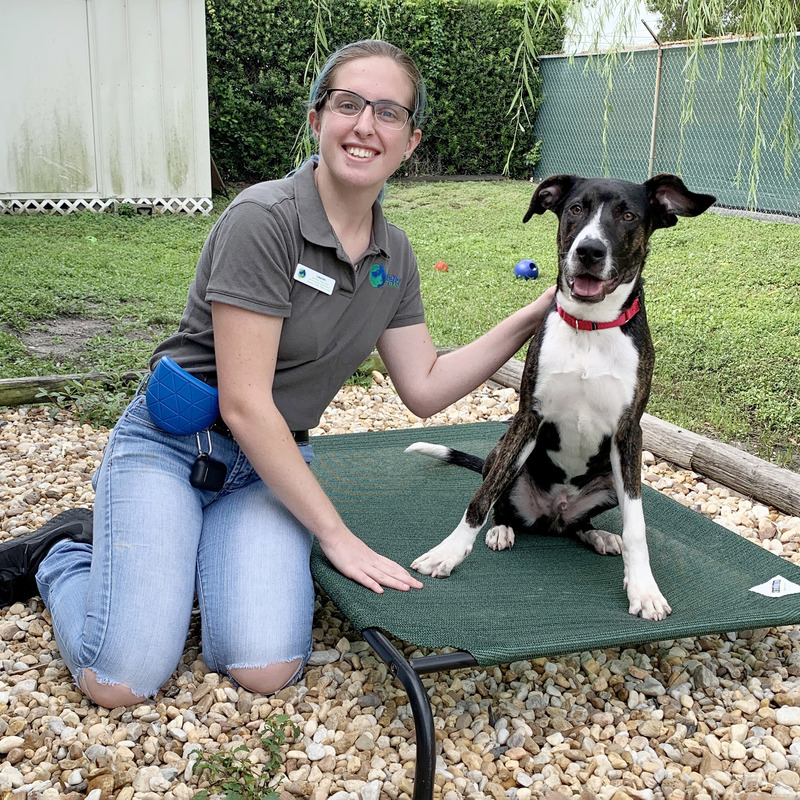 Wednesday, August 10, 2022
💚💙 Our

#ClearTheShelters

activity this week is to introduce you to some of our amazing team members. We couldn't do what we do without them. 💚💙

Lauren is one of our awesome Animal Care & Enrichment (ACE) Team members. Her favorite adoptable at our shelter right now is Ranger. 🐕
"He's just this big, fun puppy who loves to learn," she said.
Lauren enjoys exercising our dogs mentally and physically, and works with them to learn skills while they're with us. She's been with Friends of Strays for more than a year. Her favorite thing to do is to work with dogs who need a little extra attention.
"I love working with the different dogs we get, seeing them open up and then get adopted," she said.