June is Adopt a Shelter Cat Month!
Wednesday, June 8, 2022



June is Adopt A Shelter Cat Month, and we have so many cats just waiting for someone to choose them. From a furry flood of kittens to the lazy cat lounge, our shelter is full of felines.
There are lots of ways you can help our shelter cats this month!
Sponsor an Adoption
Maybe you can't take home a shelter cat right now. But would you consider sponsoring an adoption? Sponsoring an adoption means you would cover the adoption fee for an animal to help them find a forever home. You could even share your sponsored kitty on social media to help them get adopted! Here are two options for doing this:
Choose Your Shelter Cat
You can come in during our open hours, interact with our cats, and pick out someone special. You'll pay the adoption fee at the shelter, and when someone comes along and wants to adopt him or her, they won't have to worry about the fee to take them home!
Let Our Staff Pick for You
You can donate between $25 and $100 and let us select someone who we think could use the help. If you let us pick and provide your email, we will send you a photo of the cat(s) you sponsored and tell you a little bit about them! On our online donation page, select "Donate in Honor Of" and put "Adopt a Shelter Cat Month" in the memo line.

Sponsor a Temporary Home
With a gift of $500, you'll sponsor a temporary home for a cat (or dog!) for one year. We'll hang this adorable but sturdy sign outside the kennel recognizing your sponsorship. Together, we can save more lives! Click here to sponsor a temporary home.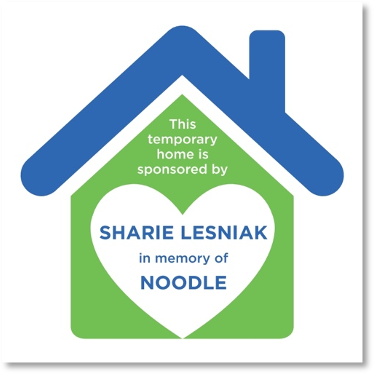 Long Term Residents

If you are ready to adopt a shelter cat, here are a few of the felines who would really love a home to call their own. You can fill out an adoption application online before you visit!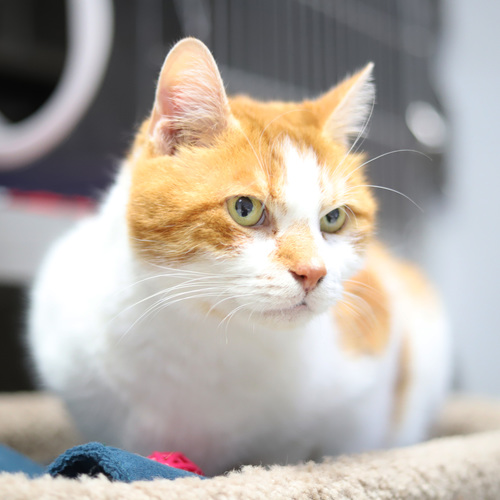 Butterball is a sweet adult male cat. He's friendly but quiet, gets along with other cats, and just wants to hang out with you. He's now in foster to give him some time to relax.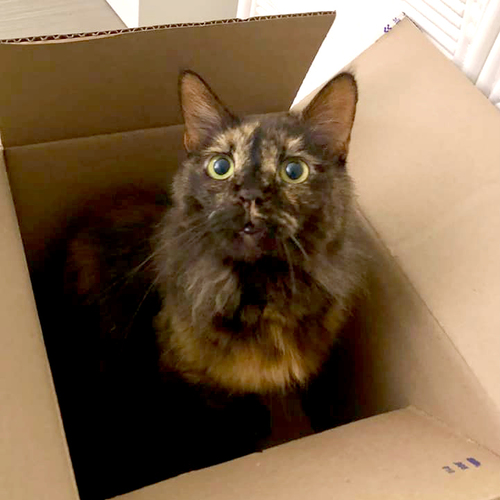 Queen Bee is stressed in the shelter but flourished in foster. Her foster parents say she is friendly and curious, enjoys playing in boxes and watching the world out of the window.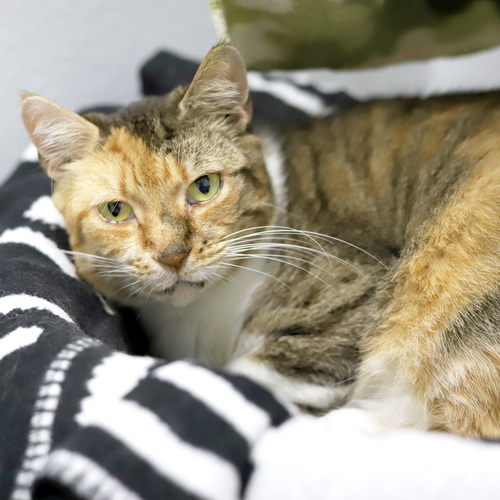 Wednesday has some hearing impairment and needs someone who will learn to speak her language. She's affectionate and sweet as long as her boundaries are respected!