Michael McKenny Joins Friends of Strays Board of Directors
Tuesday, October 12, 2021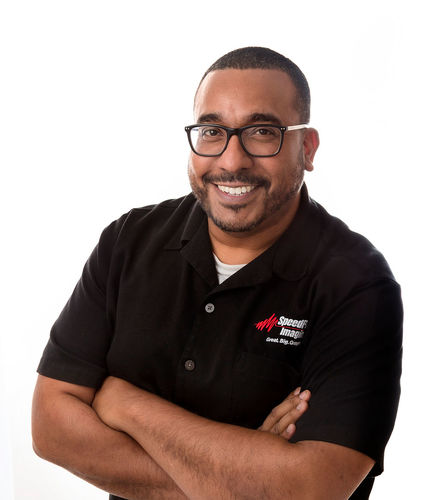 Please join us in welcoming Michael McKenny as another new member of the Friends of Strays Board of Directors! Michael is the President and CEO of
SpeedPro Imaging St. Petersburg
.
Michael is a St. Petersburg native. Born and raised right here in the city where he decided to bring his business to. A student at Wellington School, Bay Vista Elementary, Bay Point Middle, Gibbs High (P.C.C.A.), and Florida Southern College (Lakeland, FL) Michael truly grew up right here in Tampa Bay. In addition to SpeedPro Michael serves as a musician at First Baptist Church of St. Petersburg.
Michael has been married to his high school sweetheart (Holly) since 2002 and they have two children together. He is a Buccaneers, Lightning and Rays fan through and through.
Professionally he was originally a music and theatre director for a local performing arts school before making the jump to the corporate arena. After working in the corporate world for 15 years he knew it was time for a change. He wanted to grow and "build something special". Something where he could not only be a larger part of the business community but also a larger part of the St. Petersburg community. That's when SpeedPro St. Petersburg was born.