Luck of the Paw
Wednesday, March 17, 2021
Location: Friends of Strays, 2911 47th Ave N, St Petersburg, FL 33714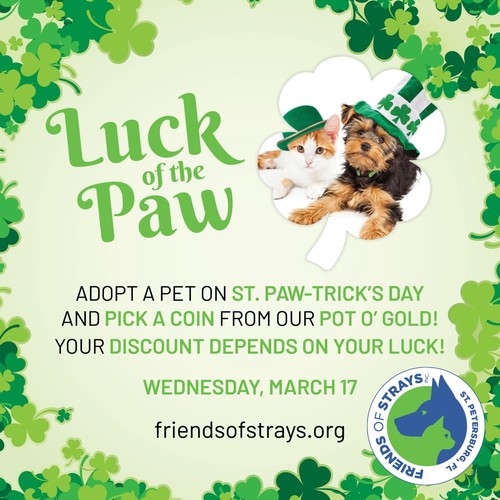 Adopt a pet on St. Paw-Trick's Day and pick a coin from our pot o' gold!

Your discount depends on your luck! You may be taking your lucky charm home for free!
Adopt a pet from Friends of Strays on St. Patrick's Day and you'll win one of the following:
Half off adoption fee
$17 adoption fee
Pick your own adoption fee
Friends of Strays t-shirt of your choice
Cat starter pack
Friends of Strays swag bag
FREE adoption!