Haunted Howl - A Friends of Strays Event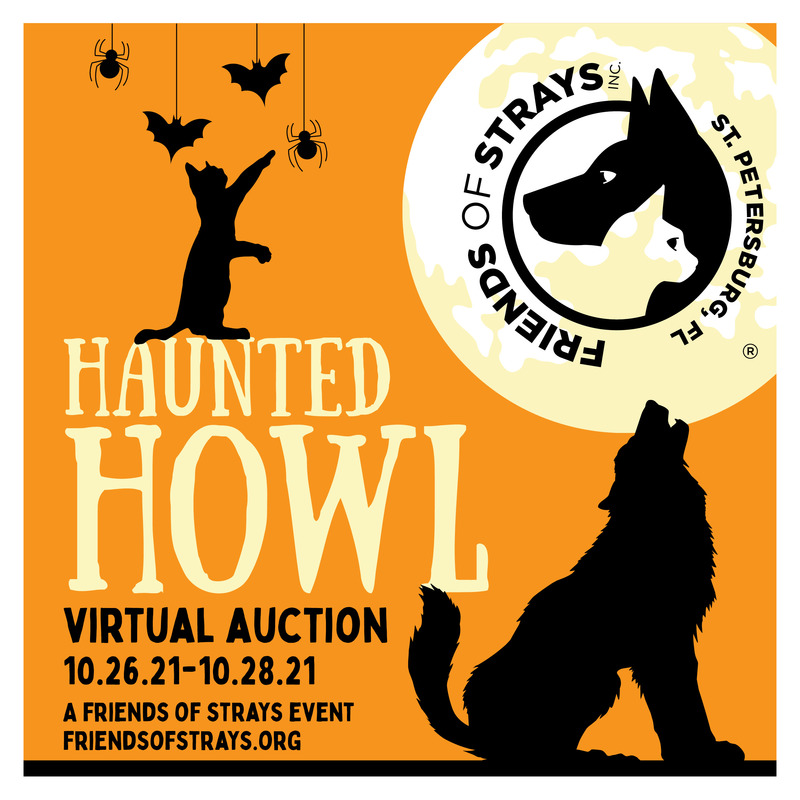 Tuesday, October 26 – Thursday, October 28, 2021
Location: 3015 46th Ave N, St. Petersburg, Florida
Price: Free
The Friends of Strays Haunted Howl is an online charity fundraising auction benefiting St. Pete's oldest no-kill shelter, Friends of Strays. Items up for grabs will include art, memorabilia, tickets and experiences with all proceeds benefitting the shelter.
If you are interested in donating an item for auction, please contact Sara Jean Lee at
[email protected]
The deadline for submissions is September 20th.