Kitten Heroes
Our kitten heroes program is currently paused!

About the Kitten Heroes Program (KHP)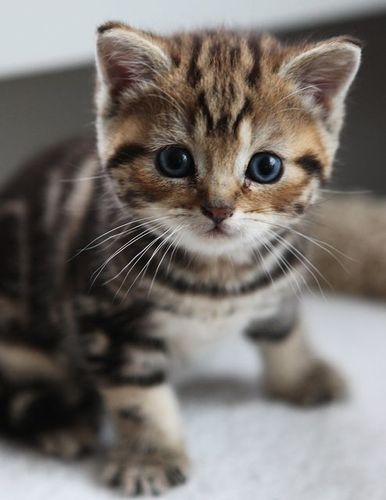 The Kitten Heroes Program is a partnership between Friends of Strays Animal Shelter and the community of cat lovers in Pinellas County, working together to keep underage kittens out of our crowded shelters and rescues. Instead, we help empower caregivers to adopt kittens into loving homes after completion of spay/neuter surgeries and vaccines!
In 2022, 236 kittens bypassed the shelter through our Kitten Heroes program!




Here's how you can be a hero for our cats and kittens:
So You've Found Some Kittens! Here's What You Do:
Visit our Don't Kit-Nap Kittens page for advice on kitten care!
House and care for the kittens, and mom if she is around, until their spay/neuter procedures have been completed and homes have been found.

Kittens are ready for spay/neuter once they weigh two pounds, which generally occurs around eight weeks of age. We will work with you to schedule these surgeries with us.

Find homes for the kittens through your social network of friends, family, coworkers, etc. Do not surrender these kittens to a shelter or rescue!

This program is intended to ease the burden on shelters and rescues, and we ask you as caregivers to seek adoptive homes for kittens through word-of-mouth or other social networks.
Wait to place the kittens into adoptive homes until they have been spayed/neutered.

Make all reasonable efforts to bring and/or trap the mother cat and any other unneutered cats in your area for spay/neuter. Adult cats are not eligible for Kitten Heroes Program, but may be eligible for our Pinellas Cats Alive program. Visit our Community Cats page for more information on how to trap a cat.
What We Do:
Provide spay/neuter, vaccination, and deworming services for FREE for the kittens once they weigh two pounds.

Additional services such as flea prevention and microchips may be provided on request, at the adopter's expense.

Loan traps to catch cats and kittens safely with a refundable deposit. Adult cats are not eligible for our Kitten Heroes Program, but they can be spayed/neutered through our Pinellas Cats Alive return-to-field program.

Kitten Heroes is limited to Pinellas County
Why Do We Do This?
Underage (under 8 weeks old) kittens are at extremely high risk at crowded shelters and rescues where disease can spread quickly and affect these vulnerable babies heavily and sometimes fatally.
Our local public animal shelters and our local rescues do an incredible job at saving lives, but they need our help. We at Friends of Strays need your help! There is simply not enough room to house, treat, and adopt out all of the kittens in need. When we have no more space, we have to turn kittens away. When other shelters have no more space, kittens are at risk of euthanasia. Supporting caregivers who participate in this program means fewer cats outside and more spayed/neutered.
Kittens in this program are not ear-tipped, because you are agreeing to place them in indoor homes. They are not to be released outdoors.
Kittens in this program are not required to come in traps. Caregivers may bring the kittens in a secure, soft-sided or hard-sided carrier in good condition, and multiple kittens may be transported in one carrier.
Kittens will be age-appropriately vaccinated. This means they may not receive a Rabies vaccination if they are aged under 12-weeks-old. The adopters of these kittens should establish care with a veterinarian to complete the vaccination series.
Only kittens from 2-5 months of age found in Pinellas County are eligible for this program. Kittens must weigh 2 pounds in order to have surgery. Any cats that are deemed to be older than 5 months of age will not be accepted for Kitten Heroes Program. Adult cats may be eligible for our Pinellas Cats Alive program.
Thank you for being a hero for our community kittens! A Friends of Strays staff member will be in touch shortly after your application is submitted. Please be patient, as it may take us several days to respond to an application.