Did you adopt a cat? Here's a guideline to how they might adjust to their new home!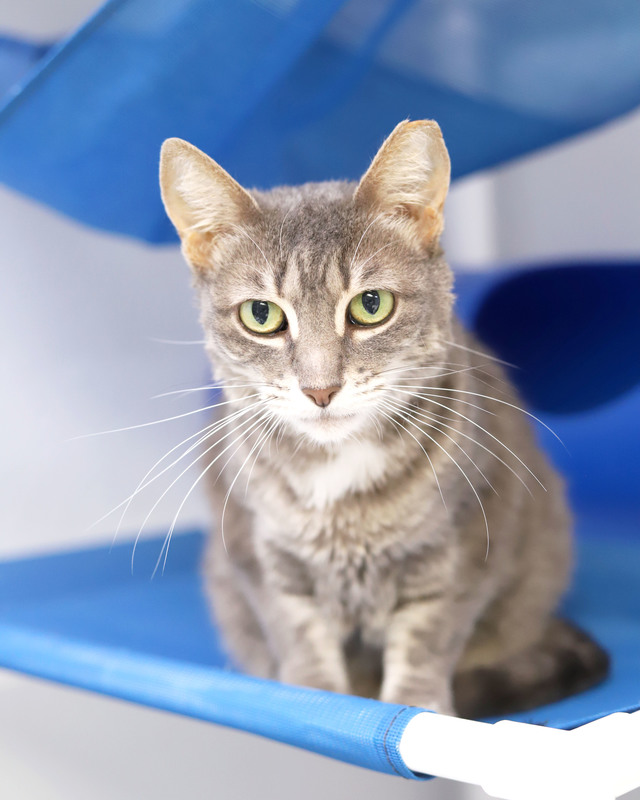 Wednesday, July 26, 2023
Every pet is an individual and will adjust to their new home differently. Give your shelter cat the space and patience they need to understand their new life! The 3-3-3 guideline is to help you understand what your new cat or kitten may be experiencing.
Not every cat or kitten will fit into this guideline. Some pets adapt to their new homes seamlessly, while others may take months to feel secure in their safety and trust in you. Remember: you're both getting to know each other! And as a shelter cat, we often don't know what the cat's previous life was like. They are adjusting to a whole new life!
In the first 3 days...


You've just adopted your new cat or kitten and brought them home from the shelter. Maybe they are roaming around fear-free, or maybe the cat has hidden under the bed and not emerged. Don't feel discouraged. The cat or kitten is in a new space! They may feel overwhelmed, scared or unsure about their new surroundings. They're not ready to be themselves yet because they don't know you, your home, or your routines. Some nervous cats and kittens may not want to eat or drink at first, and may avoid you. They may also test the boundaries of their new home. Give them time and space! Start with a small room to help them feel safe and secure. Spend time with them but let them choose to come to you. Once they begin to feel more comfortable, you can open your home slowing to your new cat or kitten!


After 3 weeks...
Your adopted cat or kitten will start settling in and feel more comfortable in your household. They've begun to understand and navigate their new environment. Your rescue cat may even have picked up on your daily routine. Now you'll start seeing their personality opening up as they adjust to you and your family. They are starting to understand their new home and know what to expect!

After 3 MONTHS...

Your adopted cat or kitten knows their new home and the family members in it. Your cat has gotten used to your routine, and may even have established a routine of their own! They feel secure in your home and have begun to bond to you and trust you to be their person.