Theo Von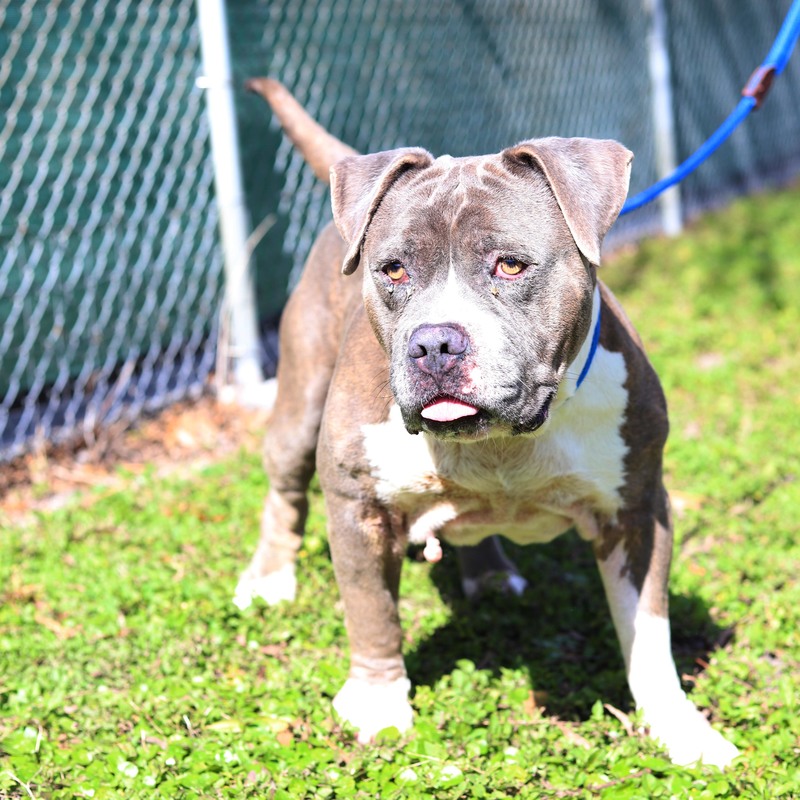 Friday, February 10, 2023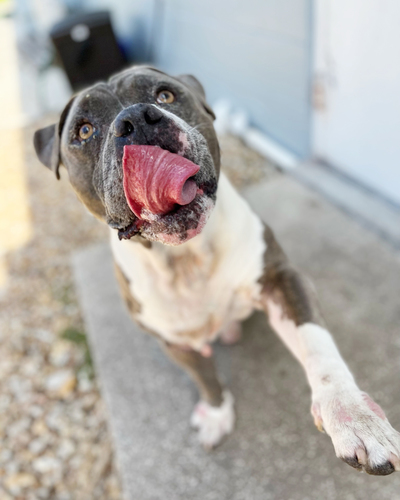 Theo Von is sweet 7-year-old muscle hamster. He is short in stature but built like a tank. Theo loves people and loves to get treats; he knows his basic commands and loves to "wave" or "paw" to get a snack! He is affectionate and loving, and can be vocal in his kennel as he is just trying get you to come over and say hi! But he may not realize how big his bark sounds when all he wants is your attention. Most endearingly, he can't keep his extra-long tongue in his mouth; he always has a little "mlem."

We have taken Theo to several large public events, including Yappy Hour and Gulfport Get Rescued. He's an amiable pup who enjoys getting out and about and seems to get along with other dogs and people! He's gone on several Doggy Day Out adventures as well and received top marks.
Theo really is a big softie.

He came to us from Pinellas County Animal Services; we don't know much about his background. He will make a fun and loving companion! Theo is located at the shelter; come in and meet him. We are open 10 a.m. to 6 p.m. every day for adoptions!