Queen Olivia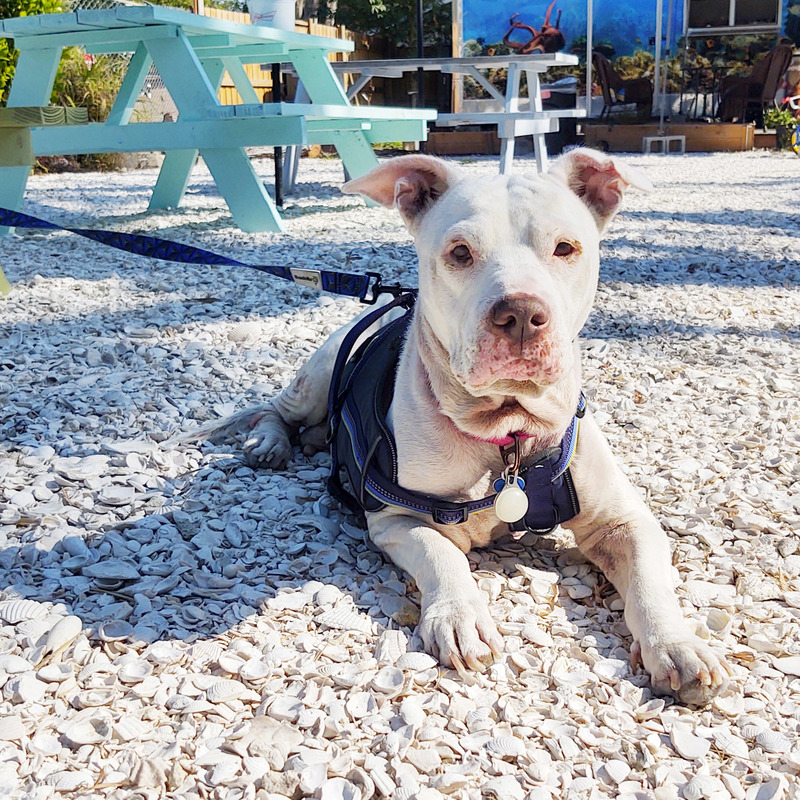 Thursday, January 5, 2023
Queen Olivia has lived a rough life, and now she's ready to find warm, cozy "senior assisted living" home for the twilight of her life!
Since we pulled her from a county shelter in November, she's spent much of her time in foster. Olivia has learned how wonderful it is to have someone to care for her, to receive regular meals and have a nice soft bed for her many naps. She has some senior medical needs that we hope a special someone can tend to with love and empathy.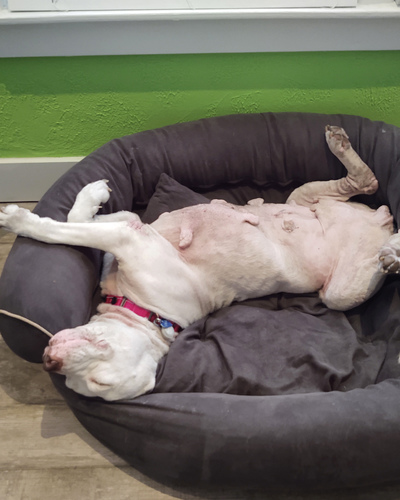 Her fosters report that she has a funny personality -- when she's awake! She enjoys her walks and spending time sunning in their yard, but mostly prefers to be in the house and hanging out with her folks. She's recently started being a little more playful with her toys. She loves people and is very treat motivated. Do you want to do something meaningful this year? Consider adopting this sweet grannie dog and giving her the love and care she deserves.
Queen Olivia is currently located in foster. Fill out an adoption application and we will contact you to set up a meet and greet with her at the shelter!