John B. and Pope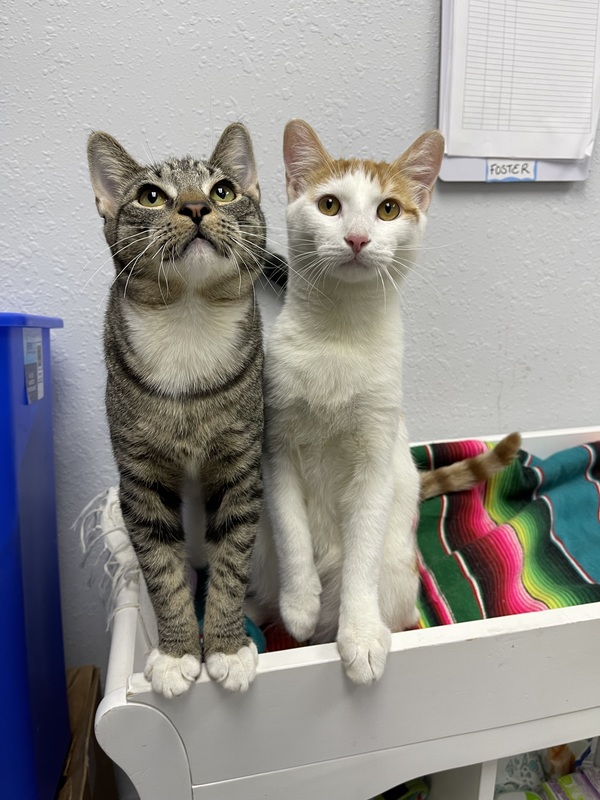 Thursday, December 2, 2021
We provide care for so many amazing animals, but two of our most unique are a pair of young cats named John B. (grey tabby) and Pope (white and orange.) These brothers arrived at our shelter from Pinellas County Animal Services at the end of July, and, if not for Friends of Strays and our network of supporters, they would have been euthanized several times over at other organizations.


To start, both John B. and Pope have FeLV, better known as feline leukemia. Most shelters euthanize FeLV+ cats because it can be hard to find willing adopters, but we're not like most shelters. After a few weeks with us, John B. developed a fever that wouldn't go away. We feared the worst for him, but we didn't give up. After a round of testing, we diagnosed him with Feline Infectious Peritonitis (FIP), a rare illness that, until recently, meant automatic euthanasia because treatment is difficult. Not long ago, FIP was 100% fatal, but new treatments are available and John B. received a painful injection every day for 84 days to overcome FIP. He has now finished his injections and is doing great!

Despite all this (and a bout of ringworm and six weeks of lime sulfur baths to combat it), John B. and Pope have remained two of our most loving and playful cats. Until recently, they lived in our foster manager's office and lovingly "redecorate" it overnight every night. She had to keep her keyboard in a drawer to prevent these silly cats from sending emails.