Cici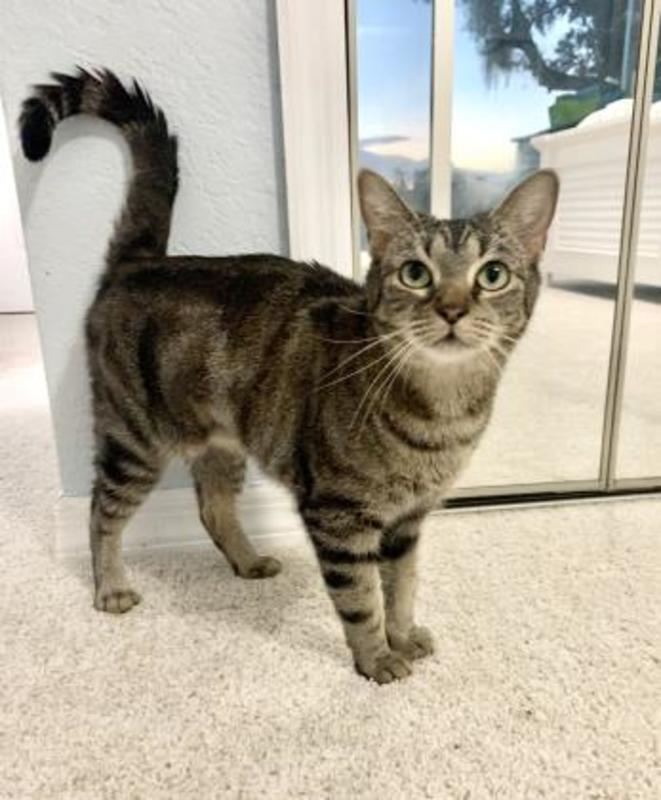 Tuesday, January 26, 2021
Female
Domestic Shorthair

Estimated DOB: 05/21/2018
We have ourselves our very own FIP warrior!
In August, we received the worst news a cat lover could hear: our beloved Cici at Sunshine Kitty Catfe was diagnosed with FIP. Once a cat develops FIP, the disease is progressive and always fatal.
"Having worked in the veterinary field, I've seen that historically FIP is a terrible disease with a grave prognosis for cats," said CE-Meow, Amanda. "It's horrible to watch." However, a new, experimental therapy has recently become available, and the results so far have been promising. Although experimental, Cici's fate is all but sealed if we do nothing -- so Friends of Strays raised $3,300 to cover the cost of the treatment. "There was never a question in my mind that FOS would do whatever they could to give Cici a fighting chance."
Amanda decided to foster Cici herself and administer the three months of grueling injections. Now, Cici's eating well, gained all her weight back, and is ready for her forever family! "Cici loves snuggling on your chest while you go to sleep or are watching tv, and loves waking you up with headbutts in the morning," says Amanda. "She's independent but is also secretly a very loving cuddler. (Don't tell her we told you!)"
Amanda knows Cici will make that special family very happy. She loves to play with her cat and doggy foster siblings and has lots of lovable quirks: "She's a social eater! She will sprint to her empty food bowl and gets really excited to eat, but if you leave to go do other things, she'll meow or follow you and look at you like "Will you sit with me while I eat, please?" It's pretty cute and I've started eating my morning cereal while sitting next to her so she'll eat, too."
Cici's FIP is in remission and we have no reason to believe she won't live a happy, healthy, fulfilled life.