Safer At Home: COVID-19 Relief
Friends of Strays is proud to announce its new Safer At Home Fund, a resource for our community members facing financial hardships as a result of COVID-19. It is designed to provide those who are unable to care for their pets due to loss of income with an alternative to surrendering their animal to a shelter. We have partnered with Operation: SNIP & SPOT: Spay & Neuter, spay/neuter and wellness veterinary clinics, and Pet Food Warehouse, a pet supply store, to provide veterinary care and pet supplies at no cost to St. Petersburg residents who are out of work. Our staff will review all submissions and distribute vouchers that can be redeemed at Operation: SNIP, SPOT, and Pet Food Warehouse based on individual needs.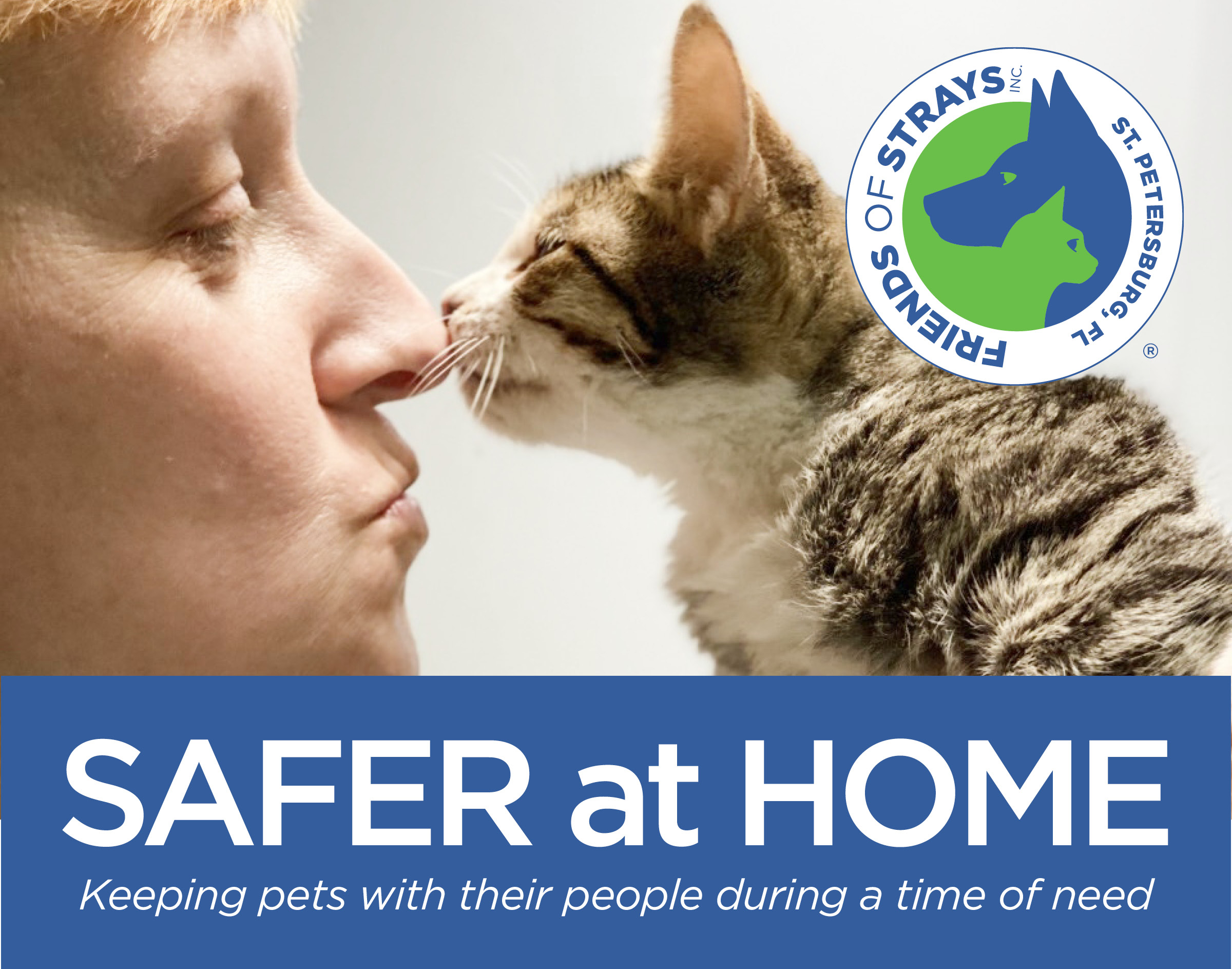 The Safer At Home Fund provides vouchers for the following goods and services:
Cat and dog food
Cat litter
Flea & tick preventative
Annual exams
Spay/neuter surgery
Core vaccines
Dewormer
To qualify for assistance, you must:
Be a St. Petersburg resident
Have lost your primary source of income due to COVID-19
After filling out an application, please allow our staff up to 72 hours to review submissions. Individualized, need-based vouchers will be distributed to those to those who qualify.
"Our Safer At Home Fund is designed to prevent beloved pets from entering shelters by providing options and assistance," says Friends of Strays CEO, Dara Eckart. "This is an unprecedented time for all of us, and nobody should have to worry about giving up their animal on top of so much uncertainty. The benefits of this new program are two-fold: our community members get the support they need to care for their pets, and it eases the burden on shelters by helping to keep animals at home. We hope this fund will help ease the stress of our community during this crisis."