POSTPONED: Punks For Paws: Volume II
Saturday, April 4, 2020
Location: Pinellas Ale Works, 1962 1st Ave S, St. Petersburg, FL 33712
Price: $10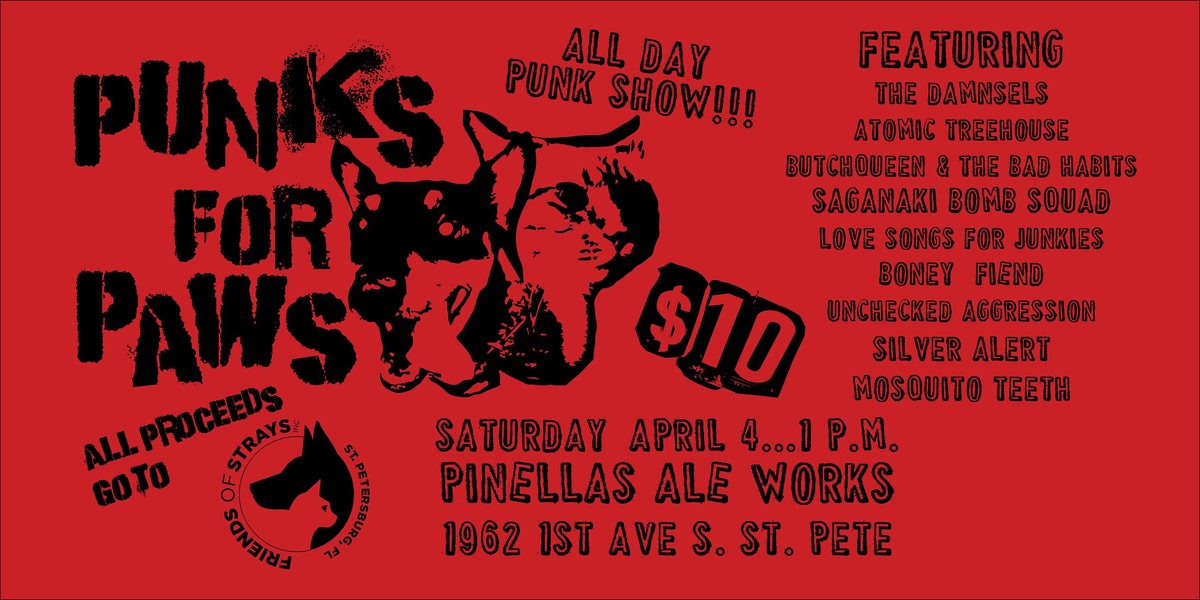 Punks for Paws has been postponed due to COVID 19 safety concerns. Please stay tuned for a new date!
We're doing it again!
St. Pete's finest punk and ska bands will come together at Pinellas Ale Works for an all day punk/ska show on Saturday, April 4 starting at 1 p.m.
Come out and join us for some of the best craft beer in the Bay area from Pinellas Ale Works and some of the best punk rock St. Pete has to offer.
For just $10 bones you get to see all these rad bands:

The Damnsels
Atomic Treehouse
ButchQueen & the Bad Habits
SAGANAKI BOMB SQUAD
Love Songs For Junkies
Boney Fiend
Unchecked Aggression
Silver ALERT
Mosquito Teeth

Set times announced soon!

Buy tickets here!
https://www.eventbrite.com/e/punks-for-paws-volume-2-tickets-96329350681